Global production of the main farmed species consumed in the EU has increased drastically in recent years. Production of Atlantic salmon is estimated to have grown by 157% during 2000-2016 and exports of pangasius from Vietnam increased from 700 tonnes in 2000 to 660 thousand tonnes a decade later, with a quarter of those exports finding its way to EU markets. Production of sea bass and bream increased by 259% between 2003 and 2016. But not only has the volume increased, prices of salmon and sea bass and bream have become higher, up approx. 100% and 10%, respectively, while pangasius prices have fallen.
The aim of this report is to use firm level data to analyse and compare the economic performance of aquaculture firms within and outside the European Union. For this purpose, it was decided to base the analysis on two key fish farming activities within the EU - Scottish salmon firms and Mediterranean sea bass and sea bream firms – and two important international competitors – Norwegian salmon firms and Vietnamese pangasius firms.
Using data at firm level has advantages for understanding the competitiveness of EU aquaculture, as it provides valuable insight into the industry structure; that enables us to understand better the overall trends in productivity and efficiency of the entire sector as well as also for individual firms, and to compare the performance between sectors as regards of utilisation of specific inputs at firm level. The results of this deliverable therefore are useful for discussion with industries regarding areas for improvement.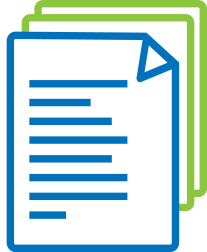 Deliverable 2.3. Report on the economic performance of selected European and Vietnamese farmed species
Location:
Kontali Analyze AS
18 Industriveien
Kristiansund, Møre og Romsdal
6517
Norway
Latitude: 63.111477
Longitude: 7.783606